Our foundation German Shepherd breeding stock was imported from England (genuinely dual purpose German and Irish Brittas lines), or directly from Germany (top blood lines such as Yasko von Farbenspiel).
These lines were chosen for their beauty, soundness, intelligence, willingness to please and working ability.
All breeding stock is tested and guaranteed against genetic faults.

Reservations are now being taken. Pups are sold with a Guarantee, CKC registered, insured for 6 weeks after purchase, vaccinated, wormed and vet checked.
Please click here to print out Puppy Questionaire.
(Questionaire must be completed)
Litter(s) expected:
I am pleased to announce that in partnership with Emmanuel Kennels, an exceptional litter is expected this summer.

The Sire will be European import Sarro Vamoz Bohemia. He is BH(companion dog temperament and obedience exam), ZVV1(obedience, protection and tracking) titled with normal hips and elbows and has a great pedigree. From his father´s side he is a grandson of the legendary Bolle Ja Na Ka, 2 time world champion. From his mother´s side he is an offspring of Urri z Kurimskeho Haje and representative of one of the most successful breeding stations of this time "vom Eisernen Kreuz". Sarro is always in a great mood, and of cheerful nature. When doing obedience work, he is very attentive and concentrated. His protection work is done with a calm full grip and enthusiasm. He is a correct medium size (weight: 66lbs / height: 61cm). He is a bicolour.

The dam will be our own Backstomhus's Fantasia. Fanny's hips and elbows are OFA normal. Her pedigree is also impressive, with her sire being a grandson of 2 time world Seiger Yasko vom Farbenspiel and VA4 Ando vom Altenberger Land. Her mother, Romy is Sch 1 titled and a daughter of British Seiger Peru von Ben Harten and granddaughter of Peru Seiger Xaro Ben Harten. Her pedigree contains many of Germany's top winning/producing lines. She is a black and red and a medium size. Fanny is very intelligent and a joy to work with.

In this litter, east meets west and I anticipate puppies that will excel in all disciplines. Please contact me for more information or if you are interested in reserving a puppy.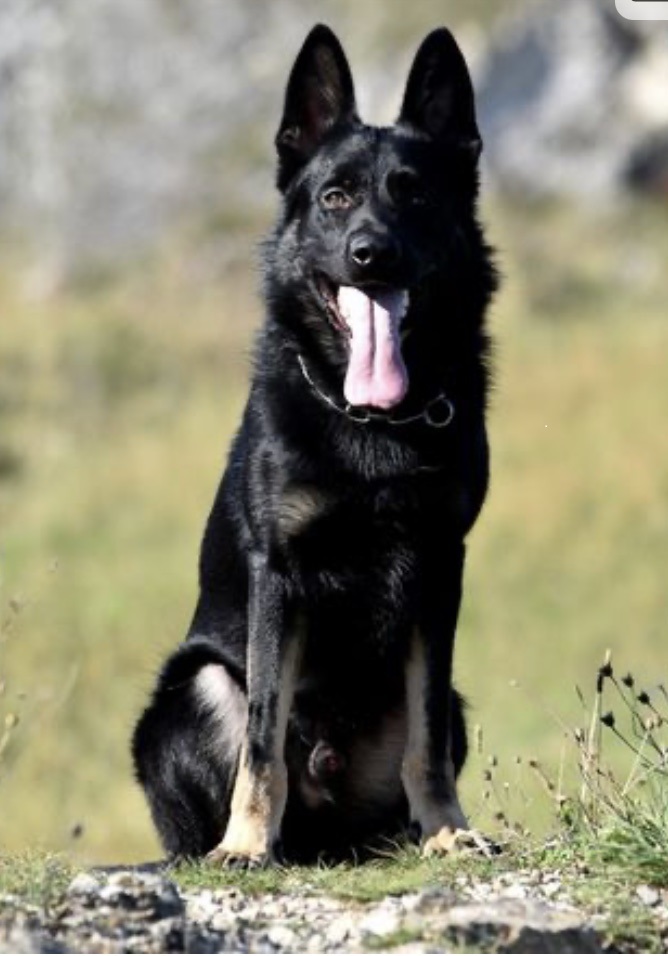 Sarro Vamoz Bohemia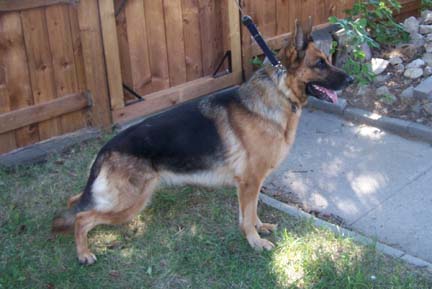 Backstomhus Fantasia
For Sale
No adults for sale at his time.
Last updated: April 24, 2022
German Shepherd, German Shepherds in Saskatoon, Saskachewan Breeders, Saskatchewan Kennels, Western Canada kennels, Western Canada Breeders, German Shepherds in Saskatchewan, German Shepherds in Canada, German Shepherd puppies